DART is a suite of technology tools designed to support the missions of National VOAD member agencies. The DART system supports a true "Whole of Community Approach" and establishes a coordinated effort among agencies, donors, and volunteers.
​
DART is provided by National VOAD and funded by the generous support of donors.​ Each State/Territory VOAD can activate the DART platform and will then have access to all the modules (see below for more info), as well as training webinars and videos, a sandbox site for further training and exercises, and ongoing technical and implementation support.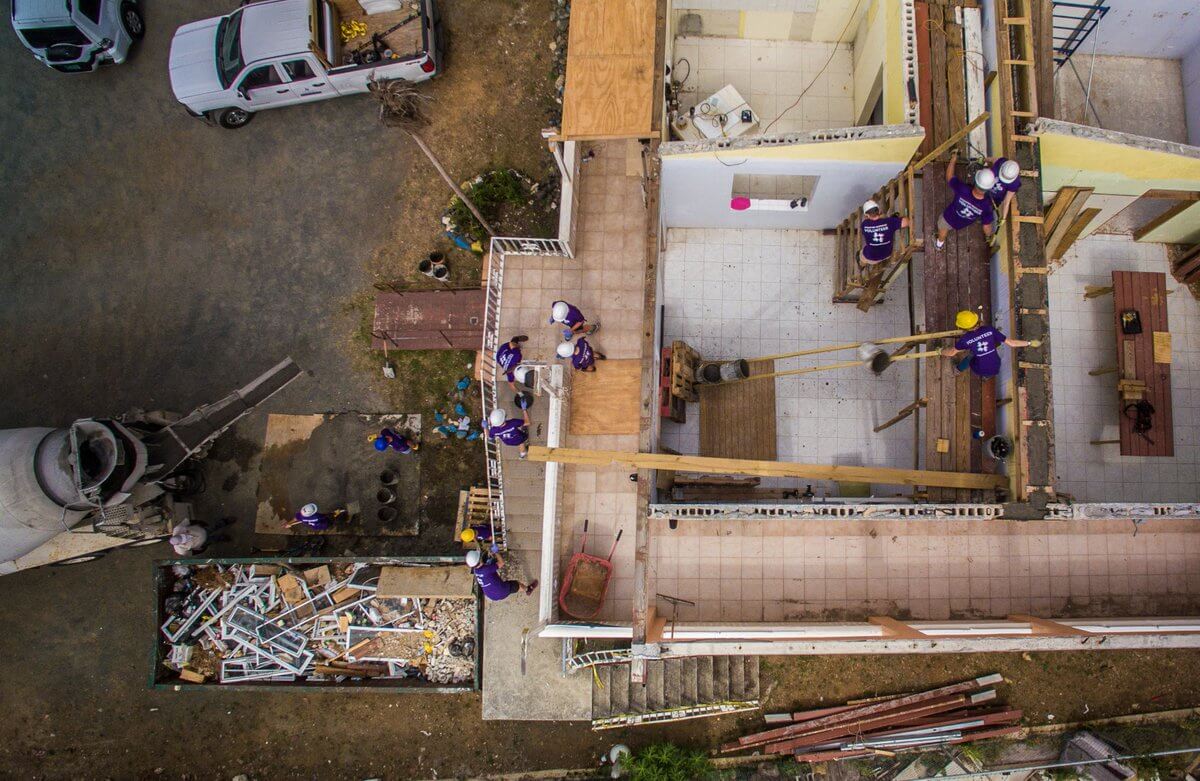 DART Modules
A comprehensive volunteer management system that provides the capacity for agencies to:  
Register spontaneous/unaffiliated volunteers.
Organize and assign unaffiliated volunteers or groups of volunteers by location, skills, and availability.
Communicate specific events and scheduled opportunities that unaffiliated volunteers can offer to support.
Conduct background checks directly from the platform through our partner, Sterling Volunteers.
Create reports and analytics.
A cutting edge digital marketplace allowing agencies to communicate in-kind donation needs and for corporations and individuals to offer their support. The system provides the capacity for agencies to: 
Express the specific items and services required for relief operations and to update those needs as relief operations evolve from response to recovery.
Support corporate and individual ability to offer products, services, and transportation to disaster relief organizations based on location and needs.
Claim donations and to communicate directly with donors to strengthen relations and ensure accuracy of information.
A state of the art initial client intake system that provides the capacity for agencies individually or in collaboration to:  
Collect initial client information, determine the scope of need, and begin initial contact to begin recovery.
Track progress through graphics, analytics and metrics on multiple dimensions.
Ability to transition to a coordinated case management system.
A Situation Report module that allows agencies to:
Share real-time updates and urgent needs
A comprehensive disaster case management (DCM) system that conforms to FEMA program requirements and allows for multiagency case management and housing reconstruction.  
Supports an array of analytics and recovery status reports.  The DCM system is only available through Federal DCMP funding at this time.
DART FAQ
DART is a next-generation solution built on VOAD standards that supports a multi-agency approach. The modules included in DART solve fundamental response and recovery challenges, and improve service delivery to disaster survivors.
This is a tool that has been designed by VOAD members, for VOAD members, that encourages us to collaborate together. DART will support progress and help measure impact to drive better decision management & advocacy for all National VOAD members. Our belief is that DART's innovative modules, and analytics are the most efficient tools available to our members.
DART will be available for State/Territory VOADs across all fifty-six States and Territories. DART modules will be activated by request of State/Territory VOADs with priority given to those who have been trained in advance. If you'd like to begin the training process for your State/Territory VOAD, please email [email protected].
State/Territory VOADs activate DART within their State/Territory. Coordinate with the State VOADs where you are active. Permissions will be defined and granted to lead personnel so you can control the use and access to different modules within your organization.
DART is free for State/Territory VOADs, and any National VOAD members once activated within a State with the exception of the Disaster Case Management module.