National VOAD recognizes that all sectors of society must work together to foster more resilient communities nationwide. We welcome substantive partnerships with federal disaster management and public health agencies with emergency support functions or roles, as well as with for-profit corporations, foundations, educational and research institutions, associations and other nongovernmental organizations. If you would like more information, please contact [email protected]
National VOAD Partners enjoy full access to the benefits, programs and membership activities of National VOAD Members. This includes: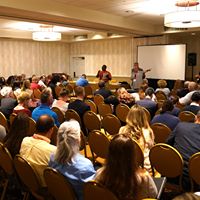 Members and Partners gather around topical issues and programmatic activities to improve the delivery of services throughout the disaster cycle, and to further create a climate for cooperation. The work of the committees and task forces is supported by National VOAD staff and technology tools.
National VOAD holds an annual national conference in the spring each year. This is the only time each year when emergency management volunteers and professionals come together from across the country to share best practices, new ideas, and develop whole community solutions for building more resilient communities.
Inclusion in Pertinent Planning Discussions with Government Agencies
National VOAD staff in Washington, DC work with FEMA, the DHS, Congress, and other federal agencies on issues of concern throughout the disaster cycle.
Positive National Recognition and Exposure in the Disaster Community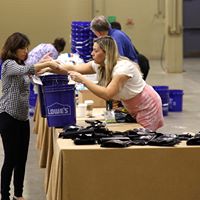 National VOAD members are active in every State and Territory of the United States. Working as a Partner to help supply and equip National VOAD Members will bring value back to your organization.
Access to Training Events and Materials
National VOAD Members and Committees hold trainings across the country, and create resources that are available only to National VOAD Members and Partners.
National VOAD enters into formal partnerships with companies, foundations, agencies, institutions and other entities that benefit from NVOAD activities and programs, for the purpose of encouraging collaboration among the various sectors of our society throughout the disaster cycle.
Have clearly defined functions, programs, and/or direct services with a focus on one or more phases of the disaster continuum that are national in scope.
Adhere to and promote the mission, principles, values, policies, and points of consensus of National VOAD
Adhere to the 4C's (Collaboration, Communication, Coordination and Cooperation) as a guiding principle when interacting with members and partners to best serve our communities and nation.
We strongly encourage partners to participate in the following:

Participate and provide representation at the National VOAD Conference
Participate in National VOAD Committees, Task Forces and Points of Consensus.
Promote and facilitate ongoing participation in VOAD Movement